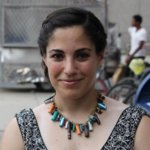 "The all-female community makes it easy to ask questions, and I now feel comfortable dipping my toes into the hackathons around DC, because I know I'll see some familiar faces."
- Mel Kramer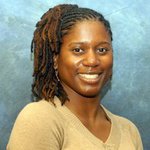 "Hear Me Code has been very instumental in helping me hone my skills and transition into a new career as a web/python developer. Being able to learn Python from Shannon has taught me about all of the endless possibilities and opportunities for me in the tech world."
- Tina Stith-Twine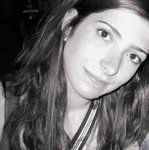 "Thanks to Hear Me Code, I'm learning Python and working on two projects for work. I also learned to be comfortable using the terminal and GitHub, which allowed me to finally finish my personal website. ... I can ask as many questions as I want knowing that I won't be judged!"
- Maite Fernandez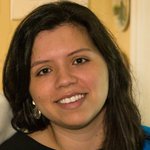 "Hear Me Code is not just a place I go to learn Python; it's a community of amazing women where I get my inspiration and motivation to code. Learning and helping other women to code has ignited a spark within me. I am more empowered to use the languages I've learned at work and outside at tech events because of it."
- Sonia Hinson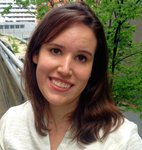 "Having the opportunity to coach new students on the classes I've already taken has been a huge help for me both in terms of reviewing what I know and also developing my ability to communicate technical concepts. I think the format really fosters the type of long-term commitment necessary to really master a programming language."
- Elaine Ayo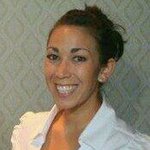 "I had never considered coding as a hobby or career option -- now I can see both in my future. Even if I had wanted to learn, there was no community or mentor available to me, no space where I felt comfortable and enthusiastic to learn. Shannon, her coaches, and all my female classmates are building a community of women who support and encourage each other."
- Jen Tolentino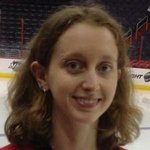 "Right from the start, she pushed us to help each other and look to each other for assistance -- I remember how she explained to me how to test my installation, and then a few minutes later, when a neighbor asked the same question, she said, 'Alison can show you how to do that.' Everyone at our table was comparing screens and checking in with each other for the rest of the session."
- Alison McCauley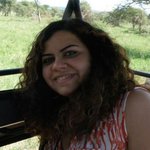 "Hear Me Code allows me to learn programming in a safe space where I feel comfortable asking questions and not worried about being intimidated or not being taken seriously by men in the room."
- Hana Elhattab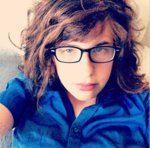 "Hear Me Code has been an empowering experience. I've transformed from someone who pretends to know how to code, to a strong confident developer. I have had the opportunity to be a teacher, a mentor, and a coach all within the span of 6 months."
- Jess Garson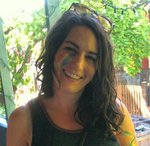 "Learning Python with Hear Me Code has been just the push I needed to start coding more and believe in my own skills. Shannon and all the coaches are so supportive and being a part of this community has made me see that I don't need to master Python - or any language, for that matter - to still pursue really cool projects and ideas that can make a difference."
- Chrissy Ziccarelli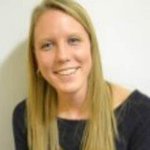 "The ability to articulate myself through code is empowering and has given me the confidence to both increase my involvement in technical activities at work and to begin exploring projects of my own I never thought I'd have the skills to undertake."
- Maggie Criqui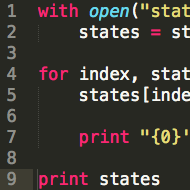 "I had always wanted to learn programming and thought the opportunity was out of reach until I joined Hear Me Code. Shannon has created an encouraging community that makes learning Python accessible and fun. After a few lessons, I could teach someone else the basics! Today I know more than I could have imagined and can code confidently."
- Khadija T.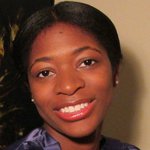 "With Hear Me Code, you get the best of both worlds: a strong networking group with influences across DC and confidants with which you can freely laugh and discuss concerns. I leave each programming session with at least one new idea on how change the world and a stronger sense of belonging."
- Morgana Carter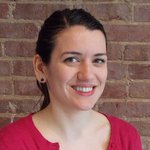 "Hear Me Code is a wonderful resource for women in DC to learn Python in a supportive, hands-on environment. For me it's also been a good professional networking and recruiting outlet, since my employer is always looking for candidates with the kind of technical expertise that Hear Me Code students have."
- Sejla Karalic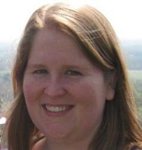 "Learning Python through Hear Me Code has been an amazing experience. The lessons are interesting and move at a pace that it is never boring or overwhelming. The community that has developed through the classes is the cherry on top. Everyone is very supportive and happy to provide their input and feedback."
- Ashley Douglass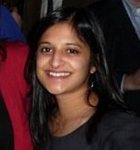 "My twelve-year-old computer science degree needed dusting off so I signed up ... fast forward just four months and I'm writing code again, creating my own projects, coaching at classes, and starting a great new job where I hope to grow into a full-fledged developer."
- Anupama Pillalamarri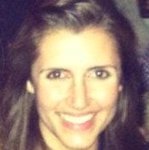 "The last time I took a programming class, I was the only girl in the room. Hear Me Code has not only given me a solid foundation in Python, but also confidence in my abilities to learn and grow in a field that is often very intimidating. On top of that, I now have an amazing network of smart women that I can turn to for help with a project or even career advice!"
- Kate Pazoles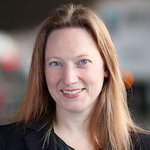 "She encourages participants to think about what ways coding can improve work productivity or pursue other interests, and is happy to help mentor projects and guides participants to mentors who are able to be more directly hands-on ... I now use Python at work absolutely every day."
- Amy Drummond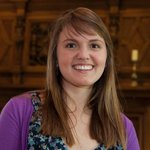 "The classes are thoughtfully organized around key concepts and provide students with ample course materials and exercises. Shannon's class gave me a solid grasp of core concepts and the confidence to ask for more Python assignments at work, which eventually led to a new job for me as a Python news app developer."
- Sarah Frostenson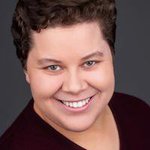 "I bought into the myth that programming is just for mathematically-inclined folks. Hear Me Code quickly debunked that myth. Now that I understand what code can do, I spend a lot of time dreaming up all sorts of ideas that can be created with Python!"
- Luciana Morais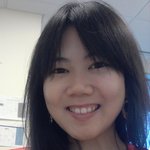 "Hear me Code taught me that code isn't scary, isn't 'just for men', and can be used for good. The friendships I made, the mentors that have invested in my learning, and the community of women lifting other women up is empowering and my most positive education experience to-date. If you want to learn code, gain professional development, and meet fellow sistas down for her community, this is the space you've been waiting for."
- MC Dinh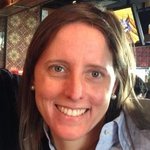 "Hear Me Code means inspiration to me. I've always liked the idea of creating a computer program, but I felt it was so foreign to my education that I would have to go to college again. At Hear Me Code I've been learning Python for just a few weeks and I feel more confident to keep learning and start developing my own tech projects."
- Mónica Marcano Boos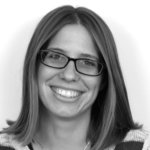 "I work as a software developer, but I've never had many other programmers to talk to outside of work. Through teaching and mentoring with Hear Me Code, I've learned new tricks; become more confident in my own skills; worked on fun, meaningful projects; and made wonderful friends. Now I run into Hear Me Coders everywhere I go, and I love it!"
- Rachel Shorey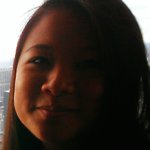 "The Hear Me Code community empowered me in many ways - to feel confident asking questions in a room full of technical people, to feel comfortable teaching others, and to take initiative and reach out to the dozens of inspiring HMC friends who also love spending their weekends building cool stuff!"
- Stephanie Nguyen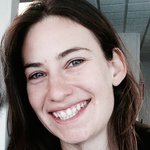 "Hear Me Code and Shannon welcomed me into the DC tech community and provided resources I could turn to in order to modernize my aging programming skills. The community is full of friendly, helpful, and inspirational women working on all kinds of cool projects. Hear Me Code revitalized my interest in technology by creating a community I was eager to be a part of!"
- Jean Foster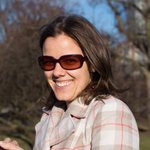 "I joined Hear Me Code to learn more about Python and incorporate it in my GIS work. All of the lessons are created in a way that is easy to understand and makes coding even more fun! Not only is the community a great place to learn coding in an incredibly friendly environment, but is also encourages students to teach others what they've already learned. The best way to learn something is to teach someone else!"
- Haynes Bunn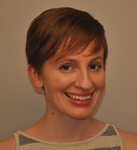 "A long-time lone programmer, in Hear Me Code I found a supportive community of passionate, inspiring women coders. Teaching has opened me up to new approaches and hardwired the fundamentals. But it's more than coding. The incredible community has led me to be bolder, louder, and more confident, all while building lasting friendships."
- Kate Rabinowitz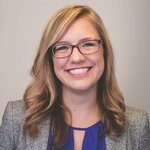 "I used to think of myself as someone who would never learn to program. Through Hear Me Code, I learned the basics of coding in a safe and supportive environment where I didn't have to be embarrassed to ask a question. I now use Python on a regular basis at work and have even become a teacher through Hear Me Code! I love the positive atmosphere and meeting other women eager to learn."
- Grace Turke-Martínez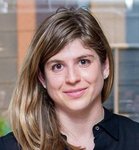 "Hear Me Code has given me the skills I need to pursue coding as a job and the network of women to help me get there. Whether by teaching new students, applying to jobs circulated by HMC members, or just connecting with other DC tech ladies, Hear Me Code has given me the tools and drive to pursue coding (something I never thought I would do) in both my personal and professional life. I've never been a part of anything like it."
- Lizzie Ellis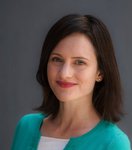 "Hear Me Code gave me the confidence to pursue my interest in programming and connected me with a job in my new field. I really enjoy what I do and now have far more opportunity to advance in my career. I truly don't think it would have happened without the support of this friendly and affirming community."
- Lauren Barth
"This community has been integral in my transition to software development and I am so grateful for the way we all uplift and support one another. As a student, it was a joy getting hands-on experience and guidance from my teacher, teaching assistants, and classmates. As a teaching assistant, I not only shared what I had learned, but through helping others, I also re-learned those programming concepts with much more depth."
- Sana Javed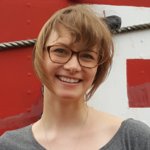 "Teaching for Hear Me Code has given me confidence, both in my technical skills and in public speaking. Plus, it's such an empowering experience getting to know women at all levels of technical ability, learning together and teaching each other."
- Anna Thorson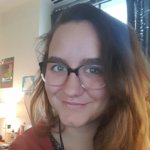 "Sharing my knowledge with a group of determined women has deepened my understanding of Python and helped me grow as a teacher. During each class I get to re-learn the power of a beginner's mind, which gives me the strength to start new projects and help others do the same. I know that being a part of the Hear Me Code community means I will get to watch myself and others grow, and I plan to stay involved as long as I am in Washington D.C."
- Audrey Sonntag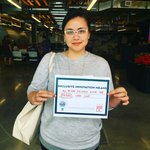 "Hear Me Code has given me resilience and courage beyond the command line. Even if you aren't a professional programmer, you will find so much value in creating something while being championed by a community of fierce and inspiring women. Simply put, Hear Me Code is an antidote to imposter syndrome."
- Ariana Carella